We use only ASAP products in our treatments, and we are proud to stock ASAP products for retail sale
ASAP is Australia's number one cosmeceutical (medically beneficial) skin care range, offering scientifically proven skin care solutions for women and men of all skin types.
Proudly 100% Australian made and owned, ASAP is committed to providing simple, effective and affordable skin care with fast-acting, visible results. ASAP's success is based on the use of active ingredients such as Alpha Hydroxy Acids (AHAs) and antioxidants to create simple skin care that has fast-acting, visible results. The products contain optimum levels of the most innovative and technologically advanced ingredients.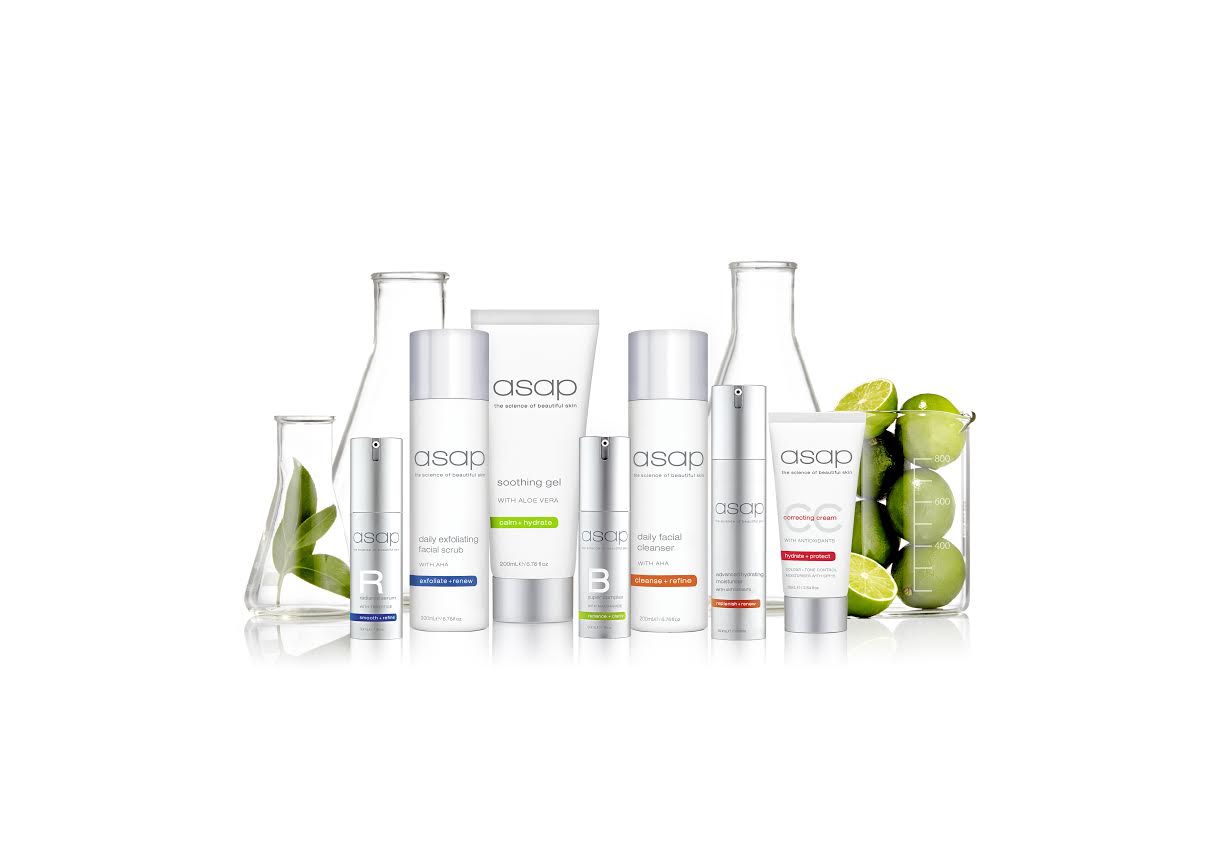 Asap is the skin care line preferred by beauty professionals across the country and around the world, and it has been featured in Australia's top fashion and beauty magazines. We choose asap as their products are made from environmentally friendly ingredients and they contain
No harmful chemicals
No harsh detergents
No artificial fragrances
No animal derivatives
No parabens
We carry a comprehensive range of ASAP products and we are more than happy to recommend an appropriate skin care regime for our patients.